Vraag een exemplaar van het Boek van Mormon aan
De zendelingen komen persoonlijk langs om het boek te brengen en u een overzicht te geven. Of u kunt het online lezen of beluisteren en virtueel met ons spreken.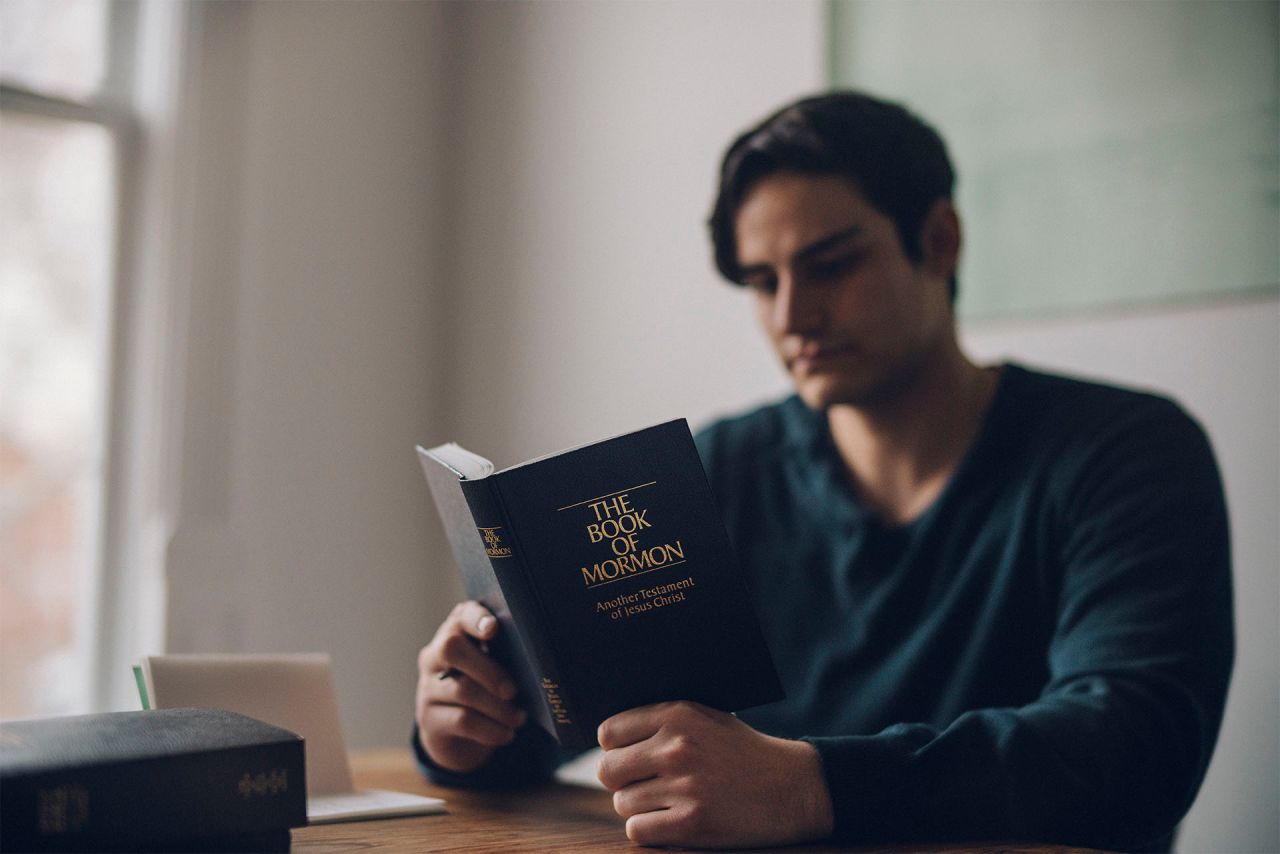 Zendelingen nemen contact met u op om uw telefoongesprek te plannen. Let op: het netnummer of telefoonnummer is u mogelijk onbekend.
Error: Form could not be submitted at this time. Please try again or refresh the page to start over.
Het Boek van Mormon brengt u dichter tot Jezus
Net zoals de Bijbel is het Boek van Mormon een oude kroniek waarin over Jezus wordt gesproken.
Het beantwoordt levensvragen die we ons allemaal stellen: Is er leven na de dood? Wat is het doel van het leven? Hoe kan ik geluk en gemoedsrust vinden?
God belooft ons dat, als we het Boek van Mormon lezen en daarbij ons hart en verstand openstellen, Hij ons zal laten weten dat het waar is.
Mensen van over de hele wereld, van alle rangen en standen, komen te weten dat het Boek van Mormon ons helpt om betere mensen te worden en dichter bij God te komen.